Whether you're looking to fill your calendar or you're booked solidly for months, upselling your bookings is a great way to boost bottom-line revenue for your property. A focus on upselling on your website is the best way to extract more value from your commission-free direct bookings so you keep more of the money you make.
Specials & Promotions
Special offers and promotions are great for generating guest interest and filling rooms during times of low occupancy, but they can also be an effective way of upselling your bookings. Stay x pay x or stay x get y% discount promotions can encourage guests to add that extra night or two and enjoy that longer stay at a reduced price.
Alternatively, you might consider advertising a small discount on certain rates across your busy period. This may be enough to encourage families or those budget-conscious guests to consider that summer getaway that would otherwise be too expensive at regular peak season rates.
However you choose to run your specials and promotions, don't forget to advertise them. Marketing for special offers doesn't have to be particularly costly or time-consuming, but using social media, email database marketing or search engine marketing can have huge benefits.
Create bookable landing pages for each special offer to help channel guests' focus in your marketing efforts. Send an email about the latest book 3 get 10% off promotion and guests will be transported to an informative, bookable landing page with the next availability for the offer highlighted once they click the BOOK NOW button.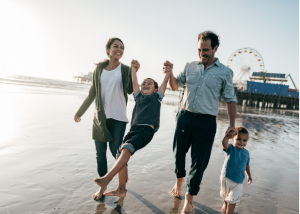 Packages
Do you have a good relationship with the local winery or the owners of the nearby adventure tours company? Consider partnering up with local businesses to create packages for your guests to book through your website. Guests are seeking immersive and holistic experiences so create exactly that for them in simple packaged options.
Think about the types of guests who stay with you and what they like as well as what you can realistically offer in your circumstances. If your property is popular for couples getaways and honeymooners, it might be worth considering a package with wine, couples spa vouchers and romantic dinner included in a 2-night weekend rate. Think of seasonality when creating your packages and try to include a range of offers appealing to different needs.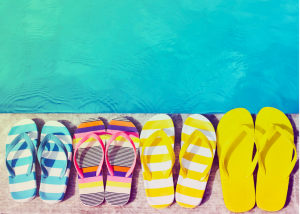 Value-added items
Allow guests to personalise their stay by offering value-added items at the time of booking. Once again, it's important to know your guests here and offer a variety of options that would appeal to the various types of guests who like to stay with you. The options are endless but some examples could include a bottle of wine, chocolates, cheese platter, breakfast, in-room wifi, baby's cot, airport transfers or late checkout.
Choose the way you charge for these items, whether it be per item or per night, or even offer reservable complimentary items which guests need to book such as equipment hire. These little extras will bring in a little extra revenue as well as providing something special to the guest experience that should have them booking time and time again.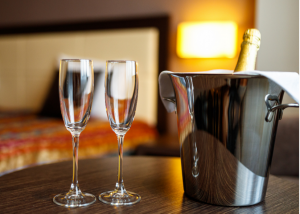 Members & establishing loyalty
Although not quite an upselling technique, marketing efforts that focus on encouraging past guests to book again are an extremely effective way of bringing in extra revenue at a minimal cost. Reach out to your guests to see how they found their stay and to lay the foundation for a long-term loyal relationship. Offer client profile logins to frequent guests (ideal for business travellers!) and offer discounts that can be password-accessed at any time on your website.
In a similar way, use a pop-up widget to gather contact details of potential guests, allowing them to access discounts for signing up to your membership database. Establishing a loyal group of guests can help to produce a reliable income source during tough times. Guests who know, trust and love your brand will be more inclined to book with you frequently and choose your property over your competitors.