The Google Ready program is designed to ensure your property's website is correctly set up for Google, helping you to use the Google platform to your advantage. 
This includes a comprehensive set up of the tools to enable you to make more informed decisions and the optimisation of your website for organic search.
Google provides the ideal platform to increase brand awareness, generate direct bookings or promote your business.
Google's increasing focus on travel and accommodation is creating new ways for guests to find travel-related information and book accommodation through Google.
The Google Ready program helps optimise your property to take full advantage of these developments.
After completing the Google Ready Program, Levart offers a range of additional digital marketing services to further boost your property's online presence and generate direct bookings.
Google Ready Program Inclusions:
Set up Google Business Listing
Set up Google Free Booking Links
Set up Google Analytics
Keyword set up to improve organic search ranking
Site diagnostic to check for incomplete links
SEO and site ranking audits
A report detailing the findings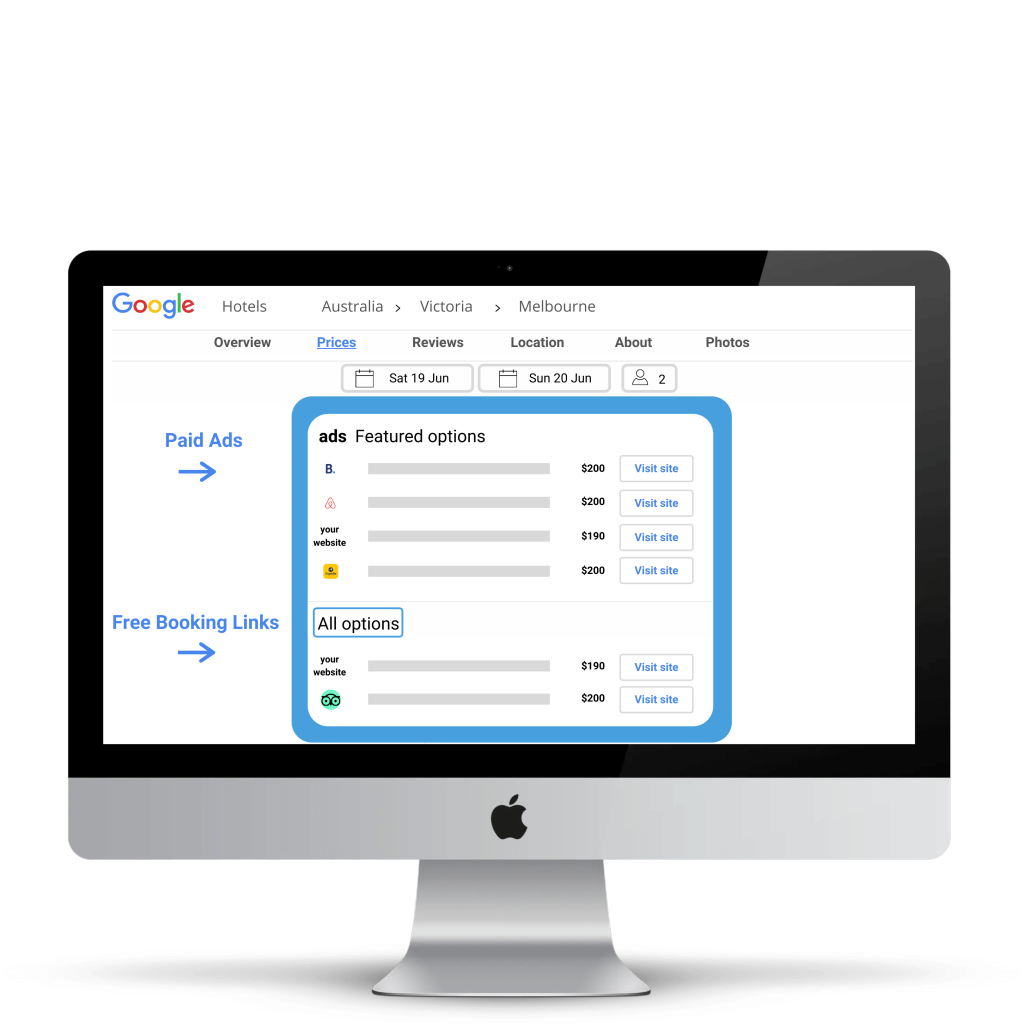 You will have the flexibility to manage your Google My Business Listing, allowing information to be updated as needed to provide greater clarity to guests searching for accommodation on Google.
Make data-driven decisions with access to insightful analytics metrics with a Google Analytics account and obtain free, direct bookings through Google's Free Booking Links.
Your property website will be optimised for organic search. This enables better ranking results and lays the foundation for effective digital marketing strategies if you choose these additional services.
The Google Ready Program fee is AUD$865 including GST. 
Additional digital marketing services we provide:
Search Engine Optimisation (SEO)
SEO is a core element of any digital marketing strategy to generate quality organic traffic to your website. 
It is a cost-effective way of building and establishing your online presence, brand awareness and revenue over time.
SEO involves optimising your website to rank high on the Google search results page to increase the visibility and authority of your website and ensure the right kinds of guests can find your property online.
Effective SEO is highly technical, and frequent updates to search algorithms means it's essential to be ahead of the game. 
A digital marketing specialist will set your property up for success in the world of online search, allowing more people to find your website.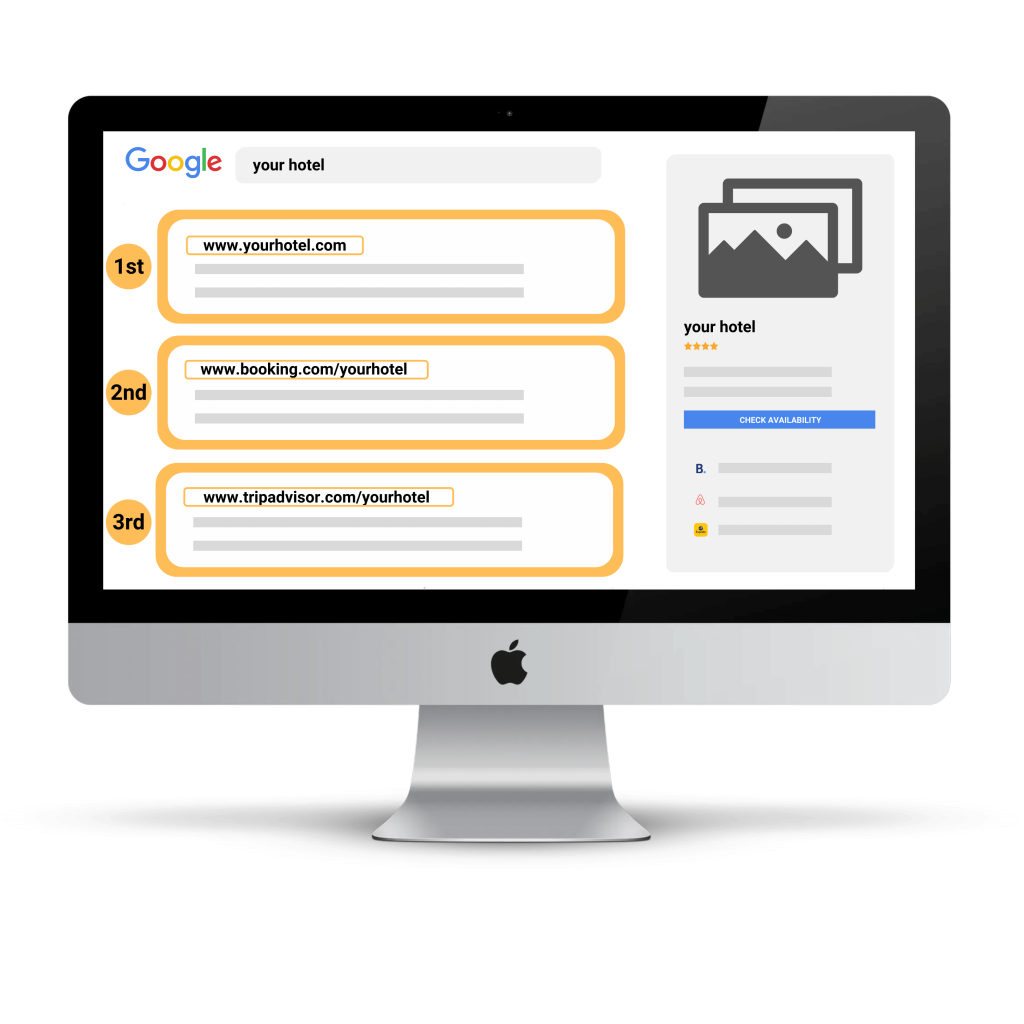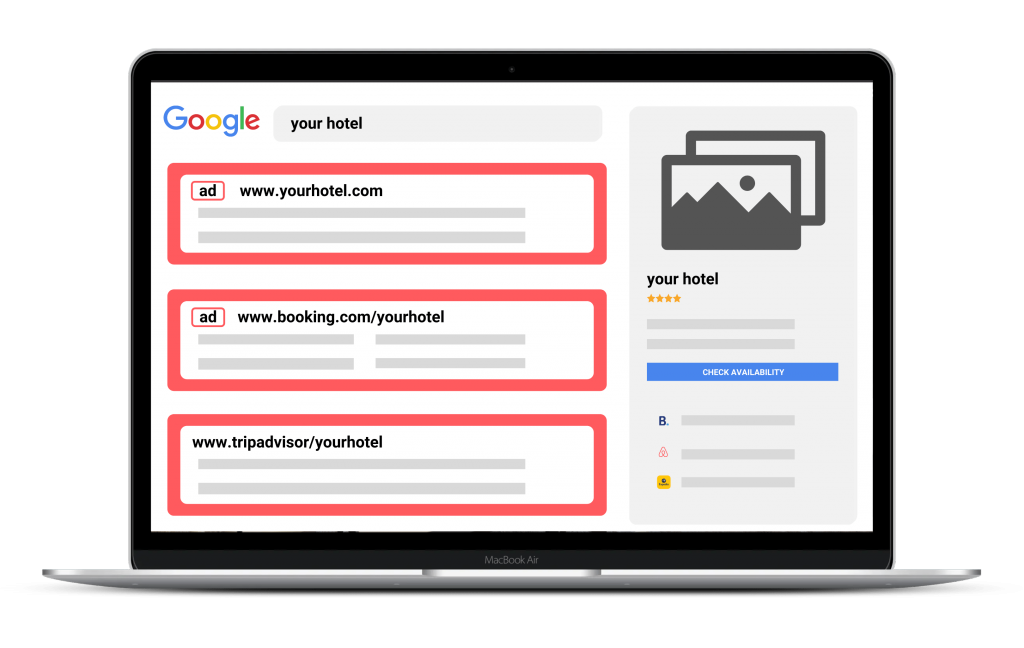 Search Engine Marketing (SEM)
Promoting your business through targeted Google Ads campaigns will improve traffic to specific landing pages of your website.
Increase brand awareness through the implementation of targeted keyword strategies to ensure your property's unique features are seen by potential guests.
Pay Per Click (PPC) has become an integral part of the online marketing mix and digital strategy. 
A well-developed Google Ads campaign can get the desired results with complete control of the budget.
This includes:
Google Ads account setup and Management
Integration with Google Analytics
Assisting with the development of clear campaign objectives
Creating and optimising keyword strategy
Management of bidding and PPC budget
Monitoring and reporting of active campaigns
Search & Display campaign creation and optimisation
Attract direct bookings by displaying website rates dynamically on the first page of the Google search results page and compete directly with online travel agents.
Google Hotel Ads gives your property the best chance of appearing in the top four paid booking links in the traditional ads location on the first page of the search results.
Bookings made through this link will attract a commission fee, which is flexible and can be adjusted to give your property the best results at the lowest possible commission level. 
Only pay commission on bookings which result in guests actually staying at your property with the Pay Per Stay (PPS) program, giving you greater control of your property's revenue.