Search Engine Optimisation (SEO) 
Guests can't book your property if they can't find it. Search Engine Optimisation aims to address this, as it's essentially improving the roadmap to your website online, making it easier for guests to find.
SEO is a core element of any digital marketing strategy to generate quality organic traffic to your website. It is a cost-effective way of building and establishing your online presence, brand awareness and revenue over time.
SEO involves optimising your website to rank high on the Google search results page to increase the visibility and authority of your website and ensure the right kinds of guests can find your property online.
Effective SEO is highly technical, and frequent updates to search algorithms means it's essential to be ahead of the game. A digital marketing specialist will set your property up for success in the world of online search, allowing more people to find your website.
If you're tired of paying huge commission fees but are unsure how to begin driving more traffic to your property website, SEO is an excellent way to achieve this goal.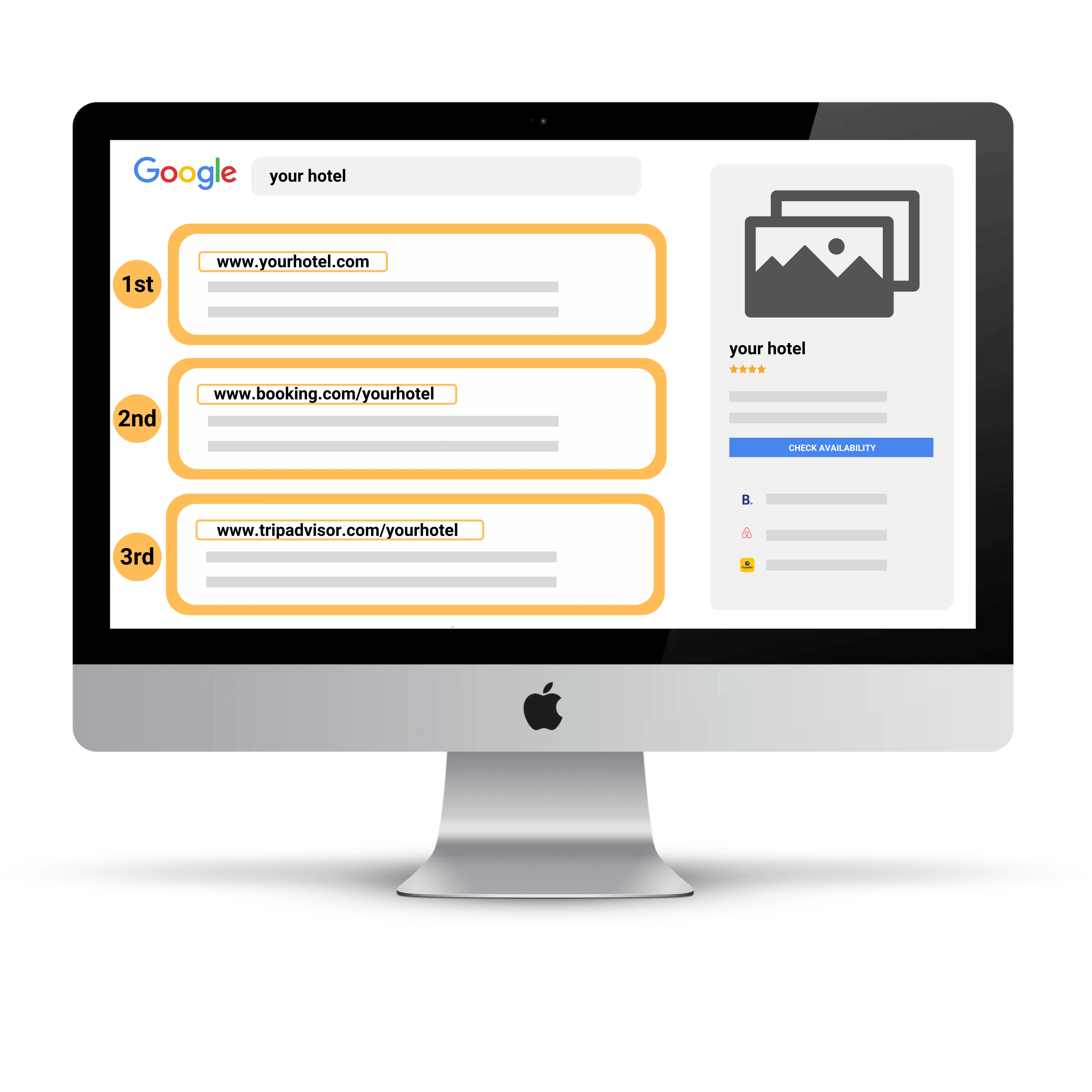 Search Engine Marketing (SEM)
Promoting your business through targeted Google Ads campaigns will improve traffic to specific landing pages of your website. This can be an ideal way of generating interest in a special promotion, packaged deal or new facility offered at your property.
Increase brand awareness through the implementation of targeted keyword strategies to ensure your property's unique features are seen by potential guests.
Pay Per Click (PPC) has become an integral part of the online marketing mix and digital strategy. A well-developed Google Ads campaign can get your desired results whilst you maintain complete control of your budget.
Search Engine Marketing can be complex and time-consuming. Fortunately, highly skilled digital marketing experts can handle the nitty-gritty, making this form of paid advertising a breeze.
Social Media Marketing (SMM)
Effectively communicate with your guests through the power of social media. Strategic and integrated social media campaigns can help to increase brand awareness whilst conveying a consistent message that reflects your brand.
Social media is a great marketing tool to boost your business organically. However, there are some major benefits to adopting paid social media marketing strategies. This can help you reach your objectives quicker with a more targeted approach.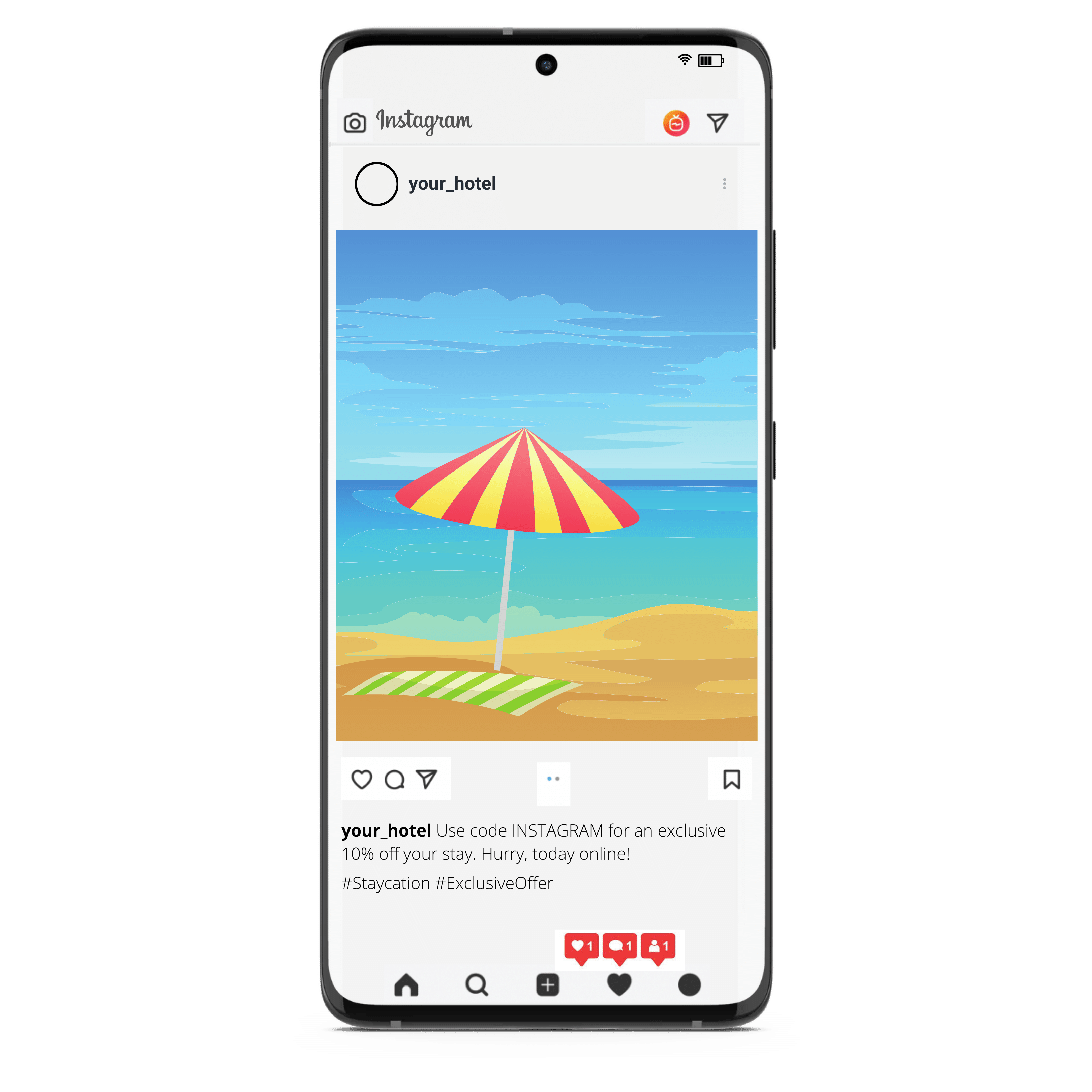 Google Hotel Ads (GHA)
Attract more direct bookings by displaying your dynamic website rates on the first page of the Google search results page and compete directly with online travel agents.
Google Hotel Ads gives your property the best chance of appearing in the top four paid booking links in the traditional ads location on the first page of the search results.
Bookings made through this link will attract a commission fee, which is flexible and can be adjusted to give your property the best results at the lowest possible commission level.
Levart's unique flexible commission approach is designed to give your property maximum exposure, whilst paying minimal fees. Our team of specialists continually monitor your performance and adjust the commission (to a ceiling level chosen by you) to allow your direct website price to rank in the top four results at the lowest cost to you.
You only pay commission on bookings which result in guests actually staying at your property with the Pay Per Stay (PPS) program, giving you greater control of your property's revenue.
Learn more about Google Hotel Ads here.