Your website is a reflection of your property and it's a great way to spark guests' interest in staying with you. But that only works if your potential guests are visiting your website and interacting with your content.
1.  Keep content up to date 
Nothing gets people closing their browser faster than old, dull and outdated content. Regularly audit your website content every three or so months to remove old content and refresh with new and exciting information.
Use high-quality images, videos and even 3D tours to immediately grab the attention of those visiting your website. Professional photoshoots that encompass varying seasonality can be a great way to keep your website fresh with a store of images you can use to update your content.
Include as much information as possible about the surrounding area, fun activities for guests to enjoy and local business that are a must-visit to provide a little extra value for visitors on your website. Sparking up mutually beneficial relationships with local businesses and showcasing each other's content, products and promotions on your respective websites can increase awareness about your property both on- and offline.
Every time you refresh your website's content, be sure to check for any broken links that will cause frustrating error messages if found by potential guests.
2.  Be bookable
Ensure not only your events and attractions information is current, but also that any special offers and promotions you're advertising remain bookable, and remove them as soon as the promotion period expires.
Periodically check your rate terms to see they're correct and that they extend far enough into the future to cater to particularly organised guests wanting to book in advance.
3.  Social Media
Advertise! It's simple, get people visiting your website by telling them to visit your website. Utilise social media to not only build your brand but to get people on your website and booking direct. This can work especially well by offering website-only specials and promotions- it'll have guests returning to your website to check for new deals before booking their next visit.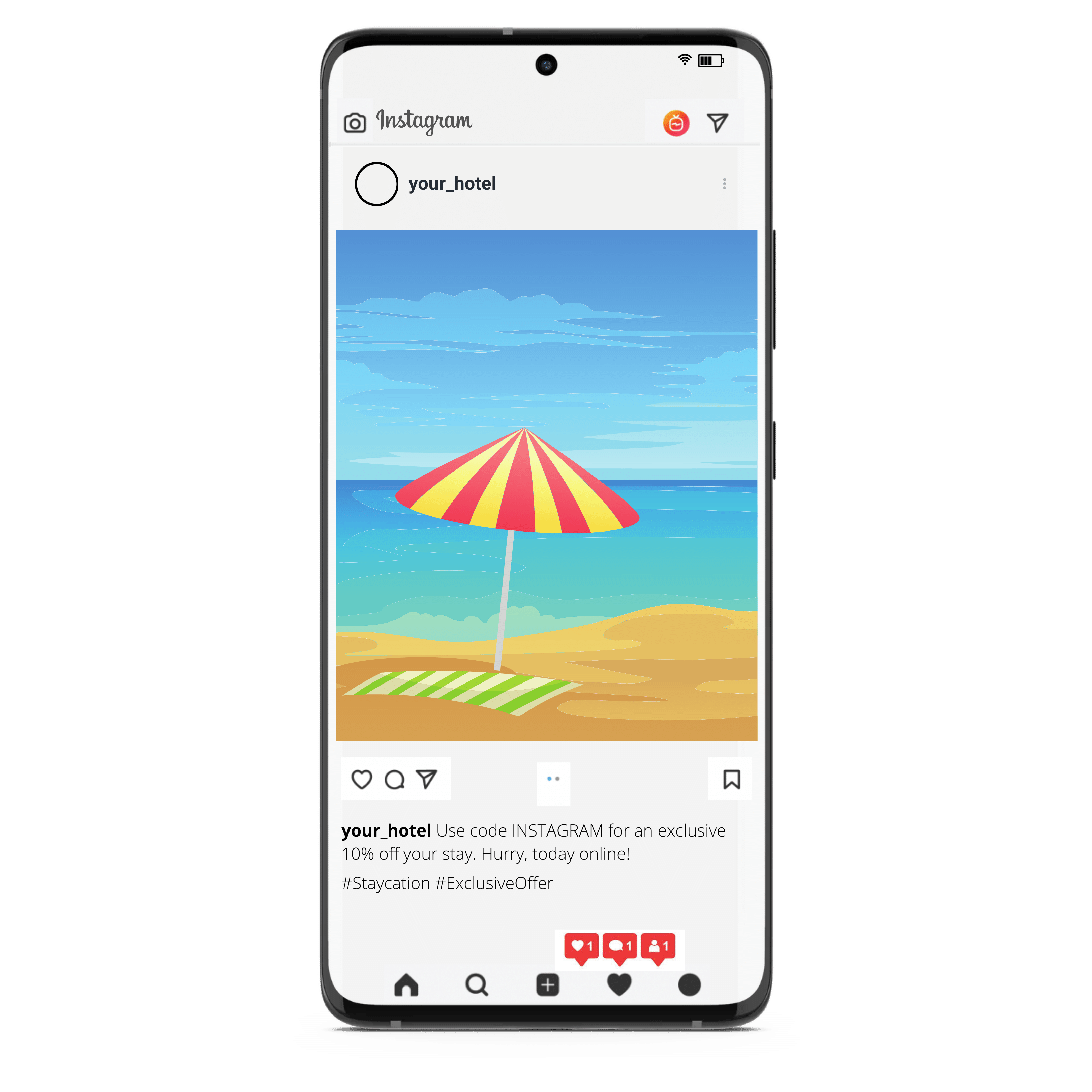 4.  SEO
In the vast abyss of Google, it can be really difficult to ensure your website is found by the right types of people. Using paid digital marketing can be a really effective way to get your website to rank higher in Google search results.
The first five results in the Google search page account for around 70% of all clicks so having an expert, like Levart's Google-certified digital marketing team handle this on your behalf is a good idea to ensure you're getting the best results. An SEO expert will help optimise your website by defining the required keywords and metatags relating to your website and those that your ideal guests are searching. This helps Google to create a virtual path between your website and your potential guests.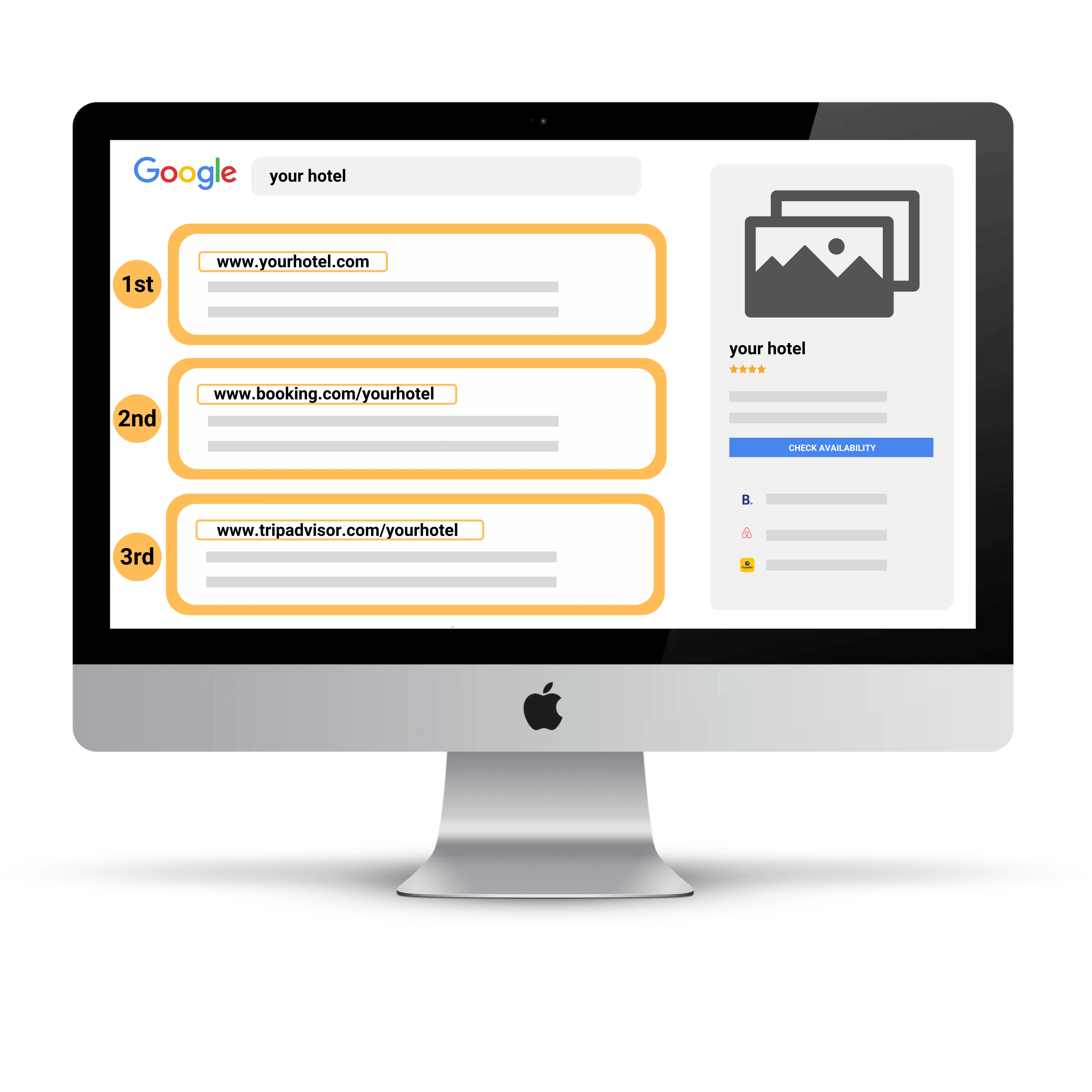 5.  SEM
As the little brother of SEO, search engine marketing shares a similar goal of trying to get the attention of potential guests' on the Google search results page. SEM uses the Google Ads platform to display paid advertisements for your property that appear at the top of the search results list, identifiable by the small "Ad" highlighted in red below.
Multiple ads can be created as part of a campaign and the ads display based on the keywords searched by your potential guests to generate a really targeted marketing strategy.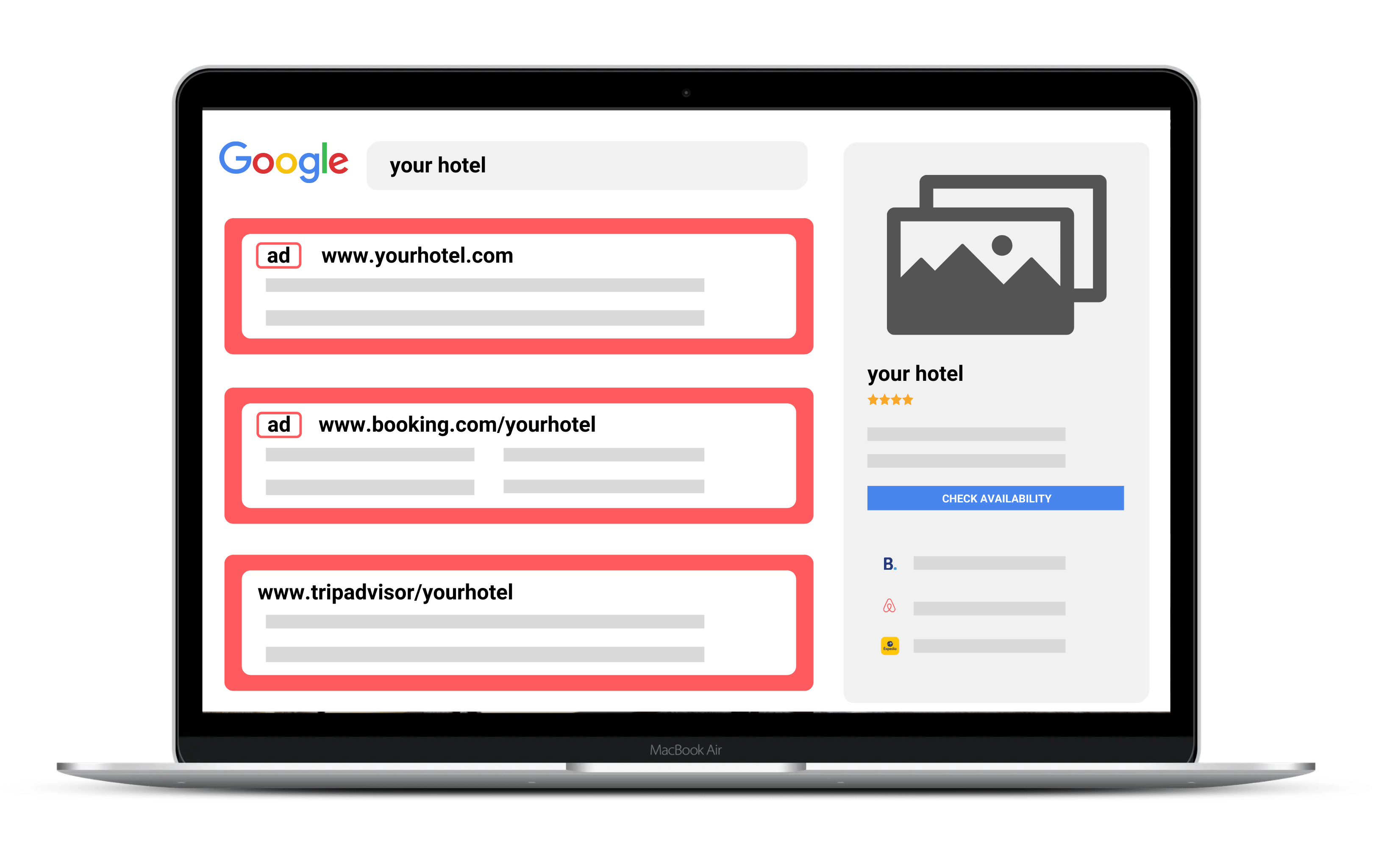 Selecting the right targeting criteria, monitoring the performance of your ads and making adjustments as required can be difficult, but a digital marketing expert can handle this on your behalf as well. 
6.  Google Hotel Ads
The Google Hotel Ads metasearch platform allows your property to compete for search result traffic and subsequent bookings with online travels. These ads include live, dynamic rates fed through from various channels and can appear in a few places on the Google search results page, as well as through Google maps.
With Levart's flexible commission model, you choose a ceiling rate and we adjust the commission fee up to that point to give you the best results at the lowest fee.